Join the The Buying Group
As members say, it's a true "No Brainer".
The membership fee is only $49 for the first year and then there is no annual fee - IF - you engage and help you and your company save and make money.
MSP members save an average of $10,750 per year.
At our Standard Membership of $49 - that a return on your investment of over 219 X.
Save on your personal and business purchases such as computers, tools, gasoline, office supplies, credit card processing, shipping, and much more.
Easy to Join:
1. Complete the form below and pay (if applicable )for your membership via credit card or Paypal.
2. A member only access Login and Password will by sent to you E-mail.
3. Access your savings level. A Savings Consultant will contact you at the Standard or Full Membership Level.
TERMS OF USE and PRIVACY POLICY
---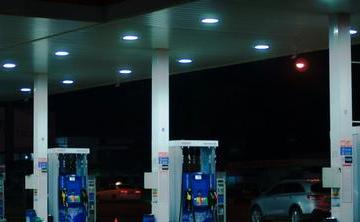 Gasoline Special
Gasoline Savings add up
View Offer
Offer good through 07/31/2018
Hewlett Packard
Great Savings - up to 35 % on laptops, printers, ink, gaming and more
View Offer
Offer Active
Circle K
Save 10 Cents per gallon - act now.
View Offer
Offer good through 07/31/2018
---
Sep 11
Member Savings Program partners with Hotel Engine, a private hotel booking platform, to connect associations and their members to deeply discounted hotel rates.
Continue reading
Sep 07
HP Inc. has teamed up with Member Savings Program to offer you the benefit of purchasing high-quality HP Inc. products at discounted prices. HP.com offers a broad line of consumer and commercial products, from notebooks and desktops to printers, accessories and more!
Continue reading
---
---
Savings Calculator
Enter your annual spending amounts into as many services as you use. Then click "Get Savings" to calculate your possible annual savings. Note: Savings amounts are determined based on the average savings of all customers. Some customers may save more and others may save less for each service.
---
Terms of Use
TERMS OF USE:
Money Back Subscription Guarantee
We are so confident that our money saving programs from our suppliers will help you increase your business profitability that we are backing it up with a 100% Money Back Performance Guarantee. Below are the details of this guarantee. We simply want to ensure that you give our membership a fair try and engage by participating in our programs. Here are the specifics: MSP members may receive their initial annual subscription fee back if their MSP savings do not return FOURFOLD their initial membership fee during the first 12 months of their membership. All of the following criteria must be met to qualify for the refund. Member must have registered for a minimum of 5 savings programs from our suppliers within the first 3 months of your initial membership. If your savings results prove to be less than four times your membership fee; we will issue your full membership refund within 5 business days after the initial annual anniversary of your membership at which time your access to the MSP will also be canceled. Member and their staff must have shown a pattern of engagement with MSP and their suppliers to ensure program participation i.e. returned calls, emails for the period in question. If you meet the preceding criteria, then please send your refund request in an email or regular mail to: Member Savings Program Inc. Attn: Mark Schiavone - Refunds 15 Paradise Plaza # 326 Sarasota, FL 34239 or Email: mark@thebuyinggroup.com Subject Line: Refund Request
Introduction
Welcome to THE Member Savings Program. This site is provided by Member Savings Program Inc.DBA THE BUYING GROUP (referred to throughout this site as "MSP") as a service to our customers. Please review the following basic rules that govern your use of the site. (the "Agreement"). Please note that your use of the site constitutes your unconditional agreement to follow and be bound by these Terms of Use. Although you may "bookmark" a particular portion of this Site and thereby bypass this Agreement, your use of this Site still binds you to these Terms of Use. We reserve the right to update or modify these Terms of Use at any time without prior notice to you. Your use of the Site following any such change constitutes your unconditional agreement to follow and be bound by these Terms of Use as changed. For this reason, we encourage you to review these Terms of Use whenever you use this Site.
General
Member Savings OPrgram Inc., a Florida corporation, offers members the opportunity to purchase products and services at preffered pricing. This agreement authorizes The MSP and their suppliers to communicate with members via mail,email,fax or telephone. This communication will be limited to specific MSP information and at no time will MSP sell member data to other organizations. Member shall hold harmless and indemnify MSP against any and all claims, costs, expenses, damages and liabilities, including attorneys' fees, arising out of or in connection with the acquisition of products or services. All sales and transactions are processed and fullfilled by the merchants that are featured on this site. Merchants provide customer service, shipping, warranties, returns, accept payment and all other matters relating to your purchace.This site and its owners are not responsible for the accuracy or content of any featured merchant and does not process any transactions. Please contact the merchant directly should issues arise. In no event shall either party be liable for the debts or obligations of the other.Member acknowledges and agrees that the Supplier Programs may be modified or terminated at The MSP's sole discretion, without prior notice. Product pricing and payment terms will be based on The MSP supplier's representations. This agreement may be terminated at any time and shall be construed in accordance with and governed by the laws of the State of Florida.
Use of this Site
By accepting these Terms of Use through your use of the Site, you certify that you are 18 years of age or older. If you are under the age of 18 but at least 13 years of age you may use this Site only under the supervision of a parent or legal guardian who agrees to be bound by these Terms of Use. The MSP does not intentionally collect personal information about children under the age of 13. Children under the age of 13 may not use this Site and parents or legal guardians may not agree to these Terms of Use on their behalf. If you are a parent or legal guardian agreeing to these Terms of Use for the benefit of a child between the ages of 13 and 18, be advised that you are fully responsible for his or her use of this Site, including all financial charges and legal liability that he or she may incur. If you do not agree to (or cannot comply with) any of these terms and conditions, do not use this Site. All billing and registration information provided must be truthful and accurate. Providing any untruthful or inaccurate information may constitute a breach of these Terms of Use. By confirming your purchase at the end of the checkout process, you agree to accept and pay for the item(s) requested. All materials, including images, text, illustrations, designs, icons, photographs, programs, music clips or downloads, video clips and written and other materials that are part of this Site (collectively, the "Contents") are intended solely for personal, non-commercial use. You may download or copy the Contents and other downloadable materials displayed on the Site for your personal use only. No right, title or interest in any downloaded materials or software is transferred to you as a result of any such downloading or copying. You may not reproduce (except as noted above), publish, transmit, distribute, display, modify, create derivative works from, sell or participate in any sale of or exploit in any way, in whole or in part, any of the Contents, the Site or any related software. All software used on this Site is the property of THE MSP or its suppliers and protected by U.S. and international copyright laws. The Contents and software on this Site may be used only as a shopping resource. Any other use, including the reproduction, modification, distribution, transmission, republication, display, or performance, of the Contents on this Site is strictly prohibited. THE MSP is a trademark of Member Savings Program Inc.. PHARMACY AND MEDICAL CONTENT: All content, including, but not limited to, drug and interaction information, provided in the Pharmacy area, or any other part, of this Site is for educational purposes only. Such content is intended to supplement, not substitute for, the diagnosis, treatment and advice of a medical professional. Such content does not cover all possible uses, precautions, side effects and interactions, and should not be construed to indicate that any drug is safe for you. Consult your medical professional for guidance before using any prescription or over the counter drugs. Proper treatment of any condition depends on a variety of personal health factors, and can best be assessed by a health care provider. In addition, before administering any prescription or over-the-counter drug, check product information (including package inserts) regarding dosage, precautions, warnings and interactions.
Site Security
Users are prohibited from violating or attempting to violate the security of the Site, including, without limitation, (a) accessing data not intended for such user or logging onto a server or an account which the user is not authorized to access; (b) attempting to probe, scan or test the vulnerability of a system or network or to breach security or authentication measures without proper authorization; (c) attempting to interfere with service to any user, host or network, including, without limitation, via means of submitting a virus to the Site, overloading, "flooding," "spamming," "mailbombing" or "crashing;" (d) sending unsolicited email, including promotions and/or advertising of products or services; or (e) forging any TCP/IP packet header or any part of the header information in any email or newsgroup posting. Violations of system or network security may result in civil or criminal liability. THE MSP will investigate occurrences that may involve such violations and may involve, and cooperate with, law enforcement authorities in prosecuting users who are involved in such violations. You agree not to use any device, software or routine to interfere or attempt to interfere with the proper working of this Site or any activity being conducted on this Site. You agree, further, not to use or attempt to use any engine, software, tool, agent or other device or mechanism (including without limitation browsers, spiders, robots, avatars or intelligent agents) to navigate or search this Site other than the search engine and search agents available from THE BUYING GROUP.COM on this Site and other than generally available third party web browsers (e.g., Netscape Navigator, Microsoft Explorer).
Order Acceptance
Please note that there may be certain orders that we are unable to accept and must cancel. We reserve the right, at our sole discretion, to refuse or cancel any order for any reason. For your convenience, you will not be charged until your payment method is authorized, the order information is verified for accuracy and your order is shipped. Some situations that may result in your order being canceled include limitations on quantities available for purchase, inaccuracies or errors in product or pricing information, or problems identified by our credit and fraud avoidance department. We may also require additional verifications or information before accepting any order. We will contact you if all or any portion of your order is canceled or if additional information is required to accept your order. If your order is canceled after your credit card has been charged, we will issue a credit to your credit card in the amount of the charge.
Pricing Information
While THE MSP strives to provide accurate product and pricing information, pricing or typographical errors may occur. MSP suppliers cannot confirm the price of an item until after you order. In the event that an item is listed at an incorrect price or with incorrect information due to an error in pricing or product information, MSP suppliers shall have the right, at their sole discretion, to refuse or cancel any orders placed for that item. In the event that an item is mispriced,MSP suppliers may, at their discretion, either contact you for instructions or cancel your order and notify you of such cancellation. Our suppliers strive to provide you with the lowest prices possible . However, sometimes a price online does not match the price in a store. In our effort to be the lowest price provider in your particular geographic region, store pricing will sometimes differ from online prices. Prices and availability are subject to change without notice.
Copyrights and Trademarks
Unless otherwise noted, all Contents are copyrights, trademarks, trade dress and/or other intellectual property owned, controlled or licensed by THE MSP, one of its affiliates or by third parties who have licensed their materials to THE MSP and are protected by U.S. and international copyright laws. The compilation (meaning the collection, arrangement, and assembly) of all Contents on this site is the exclusive property of THE MSP and is also protected by U.S. and international copyright laws. THE MSP and its suppliers and licensors expressly reserve all intellectual property rights in all text, programs, products, processes, technology, content and other materials which appear on this Site. Access to this Site does not confer and shall not be considered as conferring upon anyone any license under any of THE MSP or any third party's intellectual property rights. References on this Site to any names, marks, products or services of third parties or hypertext links to third party sites or information are provided solely as a convenience to you and do not in any way constitute or imply THE BUYING GROUP.COM's endorsement, sponsorship or recommendation of the third party, information, product or service. THE MSP is not responsible for the content of any third party sites and does not make any representations regarding the content or accuracy of material on such sites. If you decide to link to any such third party web sites, you do so entirely at your own risk.
User Reviews, Feedback, Submissions
All reviews, comments, feedback, postcards, suggestions, ideas, and other submissions disclosed, submitted or offered to THE MSP on or by this Site or otherwise disclosed, submitted or offered in connection with your use of this Site (collectively, the "Comments") shall be and remain THE MSP's property. Such disclosure, submission or offer of any Comments shall constitute an assignment to THE MSP of all worldwide rights, titles and interests in all copyrights and other intellectual properties in the Comments. Thus, MSP will own exclusively all such rights, titles and interests and shall not be limited in any way in its use, commercial or otherwise, of any Comments. THE MSP will be entitled to use, reproduce, disclose, modify, adapt, create derivative works from, publish, display and distribute any Comments you submit for any purpose whatsoever, without restriction and without compensating you in any way. THE MSP is and shall be under no obligation (1) to maintain any Comments in confidence; (2) to pay to user any compensation for any Comments; or (3) to respond to any user Comments. You agree that any Comments submitted by you to the Site will not violate this policy or any right of any third party, including copyright, trademark, privacy or other personal or proprietary right(s), and will not cause injury to any person or entity. You further agree that no Comments submitted by you to the Site will be or contain libelous or otherwise unlawful, threatening, abusive or obscene material, or contain software viruses, political campaigning, commercial solicitation, chain letters, mass mailings or any form of "spam". THE MSP does not regularly review posted Comments, but does reserve the right (but not the obligation) to monitor and edit or remove any Comments submitted to the Site. You grant THE MSP the right to use the name that you submit in connection with any Comments. You agree not to use a false email address, impersonate any person or entity, or otherwise mislead as to the origin of any Comments you submit. You are and shall remain solely responsible for the content of any Comments you make and you agree to indemnify THE MSP and its affiliates for all claims resulting from any Comments you submit. THE MSP and its affiliates take no responsibility and assume no liability for any Comments submitted by you or any third party.
Colors
We have made every effort to display the colors of our products that appear on the Site as accurately as possible. However, as the actual colors you see will depend on your monitor, we cannot guarantee that your monitor's display of any color will be accurate.
Indemnification
You agree to defend, indemnify and hold harmless THE MSP and its affiliates from and against any and all claims, damages, costs and expenses, including attorneys' fees, arising from or related to your use of the Site.
Termination
These Terms of Use are effective unless and until terminated by either you or THE MSP. You may terminate this Agreement at any time, provided that you discontinue any further use of this Site. THE MSP also may terminate this Agreement at any time and may do so immediately without notice, and accordingly deny you access to the Site, if in THE MSP's sole discretion you fail to comply with any term or provision of this Agreement. Upon any termination of the Agreement by either you or THE MSP, you must promptly destroy all materials downloaded or otherwise obtained from this Site, as well as all copies of such materials, whether made under the Terms of Use or otherwise. THE MSP right to any Comments shall survive any termination of this Agreement.
Disclaimer
THIS SITE IS PROVIDED BY THE MSP ON AN "AS IS" AND "AS AVAILABLE" BASIS. THE BUYING GROUP.COM MAKES NO REPRESENTATIONS OR WARRANTIES OF ANY KIND, EXPRESS OR IMPLIED, AS TO THE OPERATION OF THE SITE OR THE INFORMATION, CONTENT, MATERIALS, OR PRODUCTS INCLUDED ON THIS SITE. TO THE FULL EXTENT PERMISSIBLE BY APPLICABLE LAW, THE MSP DISCLAIMS ALL WARRANTIES, EXPRESS OR IMPLIED, INCLUDING, BUT NOT LIMITED TO, IMPLIED WARRANTIES OF MERCHANTABILITY AND FITNESS FOR A PARTICULAR PURPOSE. WITHOUT LIMITING THE FOREGOING, THE MSP DISCLAIMS ANY AND ALL WARRANTIES, EXPRESS OR IMPLIED, FOR ANY MERCHANDISE OFFERED ON THIS SITE. YOU ACKNOWLEDGE, BY YOUR USE OF THE THE MSP WEB SITE, THAT YOUR USE OF THE SITE IS AT YOUR SOLE RISK. THIS DISCLAIMER DOES NOT APPLY TO ANY PRODUCT WARRANTY OFFERED BY THE MANUFACTURER OF THE ITEM. THIS DISCLAIMER CONSTITUTES AN ESSENTIAL PART OF THIS AGREEMENT. SOME STATES DO NOT ALLOW LIMITATIONS ON HOW LONG AN IMPLIED WARRANTY LASTS, SO THE FOREGOING LIMITATIONS MAY NOT APPLY TO YOU. PHARMACY AND MEDICAL CONTENT: THE DRUG INFORMATION AND INTERACTION CHECKER PROVIDED IN THE PHARMACY AREA OF THIS SITE IS PROVIDED BY GOLD STANDARD MULTIMEDIA. ALL OTHER MEDICAL CONTENT ON THE SITE IS PROVIDED BY THE PRODUCT SUPPLIER, AND NOT BY THE BUYING GROUP.COM. THE BUYING GROUP.COM AND ITS AFFILIATES DO NOT SPONSOR, RECOMMEND OR ENDORSE ANY THIRD PARTY, PRODUCT, SERVICE OR INFORMATION PROVIDED ON THIS SITE. ALL CONTENT, INCLUDING DRUG INTERACTION INFORMATION PROVIDED IN THE PHARMACY AREA OF THIS SITE, AND MEDICAL CONTENT PROVIDED IN ANY AREA OF THIS SITE, IS FOR EDUCATIONAL PURPOSES ONLY. IT IS NOT INTENDED, AND SHOULD NOT BE USED, AS A SUBSTITUTE FOR THE DIAGNOSIS, TREATMENT AND ADVICE OF A MEDICAL PROFESSIONAL. IT DOES NOT COVER ALL POSSIBLE USES, PRECAUTIONS, SIDE EFFECTS AND INTERACTIONS. IT MAY NOT CONTAIN ALL INFORMATION THAT IS APPLICABLE TO YOUR PERSONAL CIRCUMSTANCES AND SHOULD NOT BE CONSTRUED TO INDICATE THAT ANY DRUG IS SAFE FOR YOU. ALWAYS CONSULT YOUR MEDICAL PROFESSIONAL REGARDING ANY MEDICAL CONDITION AND BEFORE USING ANY PRESCRIPTION OR OVER THE COUNTER DRUGS. THE INFORMATION AND SERVICES ARE PROVIDED ON AN "AS IS" AND "AS AVAILABLE" BASIS WITHOUT WARRANTY OF ANY KIND, EXPRESS OR IMPLIED. YOU ACKNOWLEDGE BY YOUR USE OF THIS SITE THAT THE BUYING GROUP.COM AND ITS AFFILIATES AND AGENTS ASSUME NO RESPONSIBILITY FOR ANY CONSEQUENCE, DAMAGE OR LOSS RELATING DIRECTLY OR INDIRECTLY TO ANY ACTION OR INACTION YOU TAKE BASED ON THE INFORMATION, SERVICES, OR OTHER MATERIAL ON THIS SITE. YOUR USE OF THIS SITE IS SUBJECT TO THE ADDITIONAL DISCLAIMERS AND CAVEATS THAT MAY APPEAR THROUGHOUT THE SITE.
Limitation of Liability
UNDER NO CIRCUMSTANCES AND UNDER NO LEGAL OR EQUITABLE THEORY, WHETHER IN TORT, CONTRACT, STRICT LIABILITY OR OTHERWISE, SHALL THE MSP OR ANY OF ITS AFFILIATES, EMPLOYEES, DIRECTORS, OFFICERS, AGENTS, VENDORS OR SUPPLIERS BE LIABLE TO YOU OR TO ANY OTHER PERSON FOR ANY INDIRECT, SPECIAL, INCIDENTAL OR CONSEQUENTIAL LOSSES OR DAMAGES OF ANY NATURE ARISING OUT OF OR IN CONNECTION WITH THE USE OF OR INABILITY TO USE THE THE BUYING GROUP.COM WEB SITE, INCLUDING, WITHOUT LIMITATION, DAMAGES FOR LOST PROFITS, LOSS OF GOODWILL, LOSS OF DATA, WORK STOPPAGE, ACCURACY OF RESULTS, OR COMPUTER FAILURE OR MALFUNCTION, EVEN IF AN AUTHORIZED REPRESENTATIVE OF THE MSP HAS BEEN ADVISED OF OR SHOULD HAVE KNOWN OF THE POSSIBILITY OF SUCH DAMAGES. IN NO EVENT WILL THE BUYING GROUP.COM BE LIABLE FOR ANY DAMAGES IN EXCESS OF THE FEES PAID BY YOU IN CONNECTION WITH YOUR USE OF THE SITE DURING THE SIX MONTH PERIOD PRECEDING THE DATE ON WHICH THE CLAIM AROSE.
General
This Agreement represents the complete agreement between the parties and supersedes all prior agreements and representations between them. Headings used in these Terms of Use are for reference purposes only and in no way define or limit the scope of the section. If any provision of this Agreement is held to be unenforceable for any reason, such provision shall be reformed only to the extent necessary to make it enforceable and the other terms of this Agreement shall remain in full force and effect. The failure of THE MSP to act with respect to a breach of this Agreement by you or others does not constitute a waiver and shall not limit THE MSP's rights with respect to such breach or any subsequent breaches. This Agreement shall be governed by and construed under Florida law without regard to conflicts of law provisions. Any action or proceeding arising out of or related to this Agreement or your use of this Site must be brought in the state or federal courts of California and you consent to the exclusive personal jurisdiction of such courts
DMCA Notice
Procedure for Making and Responding to Claims of Copyright Infringement It is the policy of Member Savings Program Inc. to respond to claims of copyright infringement. We will promptly process and investigate notices of alleged infringement by third parties and will take appropriate actions under the Digital Millennium Copyright Act, Title 17, United States Code, Section 512(c)(2) ("DMCA"), where applicable. Pursuant to the DMCA, notifications of claimed copyright infringement by third parties should be sent to THE MSP's Designated Agent. If you believe that your copyrighted work has been infringed under U.S. copyright law and is accessible on this web site, please notify us by contacting our Designated Agent. Even if you believe that the alleged infringing work was not posted by a third party, please send all notifications of claimed copyright infringement to THE MSP's Designated Agent listed below. To be effective under the DMCA, notification of claims of copyright infringement by third parties must be a written communication to THE MSP's Designated Agent that includes the following: A physical or electronic signature of a person authorized to act on behalf of the owner of an exclusive right that is allegedly infringed; Identification of the copyrighted work claimed to have been infringed, or, if multiple copyrighted works at a single online site are covered by a single notification, a representative list of such works at that site; Identification of the material that is claimed to be infringing or to be the subject of infringing activity and that is to be removed or access to which is to be disabled, and information reasonably sufficient to permit THE MSP to locate the material; Information reasonably sufficient to permit THE MSP to contact the complaining party, such as an address, telephone number, and, if available, an electronic mail address at which the complaining party may be contacted; A statement that the complaining party has a good faith belief that use of the material in the manner complained of is not authorized by the copyright owner, its agent, or the law; and A statement that the information in the notification is accurate, and under penalty of perjury, that the complaining party is authorized to act on behalf of the owner of an exclusive right that is allegedly infringed. THE MSP's Designated Agent for notice of claims of copyright infringement can be reached as follows: By mail: Mark Schiavone Member Savings Program, Inc. 1001 16th Street B-180 , #113 Denver, CO 80265 By e-mail: mark@membersavingsprogram.com This contact information is only for reporting claims of copyright infringement. Contact information for other matters is provided elsewhere on this site. Upon receipt of a valid notification of alleged copyright infringement by a third party, THE MSP shall remove or disable access to the material identified in the notice, forward the written notification to the alleged infringer, and take reasonable efforts to notify the alleged infringer that it has removed or disabled access to this material. You should be aware that, under the DMCA, claimants who make misrepresentations concerning copyright infringement may be liable for shall be liable for any damages, including costs and attorneys' fees, incurred by the alleged infringer or by THE MSP, if injured by relying upon such misrepresentation in removing or disabling access to the material or activity claimed to be infringing. If a notice of copyright infringement has been filed against you, you may file a counter notification with the Designated Agent at the address listed above. To be effective, a counter notification must be a written communication provided to the THE MSP's Designated Agent that includes the following: A physical or electronic signature; Identification of the material that has been removed or to which access has been disabled and the location at which the material appeared before it was removed or access to it was disabled; A statement under penalty of perjury that you have a good faith belief that the material was removed or disabled as a result of mistake or misidentification of the material to be removed or disabled; and Your name, address, and telephone number, and a statement that you consent to the jurisdiction of Federal District Court for the judicial district in which the address is located and that you will accept service of process from the complainant who provided the original notification or an agent of such person or entity. If THE MSP receives a valid counter notification, it shall provide the complainant with a copy of the counter notification, inform the complainant that it will replace the removed material or cease disabling access to it in 10 to 14 days from receipt of the counter notification, and replace the removed material or cease disabling access to it in 10 to 14 business days, provided that THE BUYING GROUP.com has not received notice from the complainant that an action has been filed seeking a court order to restrain the alleged infringer from engaging in infringing activity relating to the material on THE MSP's system. You should be aware that the DMCA provides substantial penalties for a false counter notice filed in response to a notice of copyright infringement. Claimants who make misrepresentations in their the counter notification statement may be liable for shall be liable for any damages, including costs and attorneys' fees, incurred by any copyright owner or copyright owner's authorized licensee, or by THE MSP.com, if injured by relying upon such misrepresentation in replacing the removed material or ceasing to disable access to it.
Privacy Policy
PRIVACY POLICY:
This web site is owned and operated by Member Savings Program Inc.(MSP) (DBA "THE BUYING GROUP" or we). The Member Savings Program Inc. takes user privacy seriously and makes reasonable efforts to protect your privacy. We have created this Privacy Policy in order to share with you our information collection and use practices. Please read this policy carefully before sharing any personally identifiable information described below.
Collection of Personally Identifiable Information
In order to use certain portions of the Service, you may be asked for, or you may choose to provide, certain personally identifiable information (PII) such as name, email address, postal address, PayPal account and similar information. We will not collect PII from you while you use the Service unless you voluntarily provide it to us or authorize us to collection such information. You authorize THE MSP to receive any account information from any affiliated merchant including, but not limited to, information regarding any purchase made by you through utilization of the Service, such as: the products ordered, the order number, the time and date of the purchase, the email address entered for the purchase.
Collection on Non-Personally Identifiable Information
THE MSP does collect and track certain non-personally identifiable (non-PII) information, including but not limited to, user IP numbers and browser type, access times, domain names, usage habits and other information which does not specifically identify any individual. "Cookies" are pieces of information that may be placed on your computer by a web site for the purpose of facilitating and enhancing your communication and interaction with that web site. We may use cookies to customize your use of the Service and for other purposes to improve your use of the Service, and may also use web beacons, web bugs, action tags and third party cookies. You may stop or restrict the placement of cookies on your computer or flush them from your browser by adjusting your web browser preferences, in which case you may still use our Service, but it may interfere with some of its functionality. We do not use cookies to automatically retrieve PII from your computer without your knowledge.
Use of Personally Identifiable Information
THE MSP may use or disclose PII to operate and manage the Service, to provide services that you have requested or respond to your other inquires or requests. We may also disclose PII in the establishment or exercise of legal rights or defense against legal claims, to comply with applicable laws or regulations, to comply with a valid legal process such as a search warrant, subpoena or court order or to investigate suspected fraud or a violation of the terms of the THE MSP User Agreement. We will never sell your Personal Information to any third party not affiliated with THE MSP without your consent, except in connection with the sale or merger of THE BUYING GROUP or the division responsible for such services. You should be aware that PII which you voluntarily include and transmit online, such as in online forums, may be viewed and used by anyone with access to such forums. THE MSP is unable to control such uses of your PII.
Use of Non-Personally Identifiable Information
We may use and disclose non-PII for any number of reasons, including but not limited to, working with business partners and improving our Service.
Security
The security of your PII is very important to us and we take commercially reasonable steps to attempt to secure your PII. We have put in place reasonable physical, electronic, and managerial procedures to safeguard the information we collect. Only those employees and contractors who need access to your PII in order to perform their duties are authorized to have access. However, due to the inherent open nature of the Internet, we cannot guarantee that communications between you and THE MSP or information stored or transmitted through the Service or on our servers, will be completely free from unauthorized access by third parties such as hackers, and your use of the Service demonstrates your assumption of this risk.
No Children under 13
We have no intention of collecting PII from children under the age of 13. When we become aware that PII from a child under 13 has been collected without such child's parent or guardian's consent, we will use all reasonable efforts to delete such information from our database.
Changes in Privacy Policy
This Privacy Policy may change from time to time. THE MSP will post those changes on this page.
Opt-out
We give you the option to remove your PII from our list of active users completely in connection with the termination of your THE MSP user account. All unsubscribe or opt-out requests should be sent to us at mark@membersavingsprogram.com and we will process your request within a reasonable time after receipt. We are not responsible for removing your PII from the lists of any third party who has previously been provided your information in accordance with this policy.
User Agreement
Use of this Service is subject to your MSP Member Agreement .
United States
Our Service is maintained from within the United States of America. If you are located outside of the United States, by using the Service, you authorize the export of PII to the United States and its storage and use as specified in this policy.
Effective Date
This Privacy Policy was last updated on May 21, 2009